It's time for your kids to show their team spirit with Pittsburgh Steelers School Supplies. If you're living out of state you can also show your team pride through your kids school supplies.
We are a family of Steelers fans that no longer live in Pittsburgh. When our daughter was younger she showed our pride for many years with Steelers School Supplies. As she got older, she could only be convinced to continue with rhinestone logo shirts, jewelry and other fun stuff. So, get your kids the appropriate gear for school. Take a look at the coolest Pittsburgh Steelers School Supplies.
Backpacks
Concept One Pittsburgh Steelers Slingback Slingbag
Lunch Bags
NFL Pittsburgh Steelers Team Lunch Bag
Notebooks and Pencils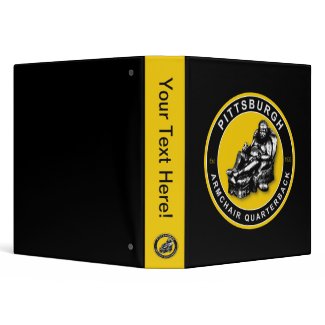 Pittsburgh Armchair Quarterback Football Binder
by JackFact
Pittsburgh Steelers 6 Pack of Pencils
Having a difficult time convincing your older school age girls to show your Steelers Pride? Take a look at the following sites for a few things that might just do the trick:
1.
Pittsburgh Steelers Necklaces
2.
Pittsburgh Steelers Earrings
3.
Pittsburgh Steelers Purses
Go Steelers!